High-Quality Roofing, Siding, & Windows in Peabody, MA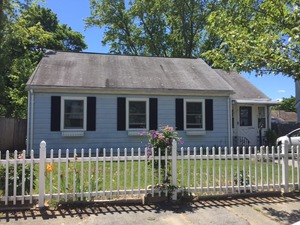 At A&A Services, we have been serving customers in home renovation for over thirty years.
Beginning by doing some small renovation projects, we quickly grew to a full-service company that specializes in energy efficient home renovation projects focusing on roofing, siding, doors, and windows in Peabody.
Whether you have just moved into a new home in the area, or are finally ready to make a few changes on your existing home, the most highly qualified roofing and windows in Peabody can be found at A&A Services.
At A&A Services, we offer a 100% guarantee on every project we do. We want our customers to feel confident in calling us a second time, which is why we put their satisfaction at the top of our priority list.
We only use top quality, name brand products so that your job will last for many years to come and so that you will receive the most benefit from the work that we do on your home. In the Peabody, MA area we are a grade above the rest.
Home Services We Offer
When it comes to your home, nothing but the best is acceptable. If you are trying to improve the energy efficiency of your home, maximize the curb appeal, or create more safety and security, some of the following services are just what you need:
Window repair or window installation in Peabody.
Roofing installation, repairs, and replacement services.
Insulation and Energy Audits.
Door installation including patio, entry, and sliding doors.
High-quality siding installed by CertainTeed qualified siding contractors in Peabody.
When you want the best in exterior home renovation, you will find everything you need at A&A Services. Since 1982, we have been satisfying customers all over Peabody and are committed to giving you that same satisfaction.
With a variety of payment options, a FREE in-home estimate, and staff who are interested in you and your home, you can't go wrong with our professional services.
For Peabody, MA area roofing, siding, windows, and doors, when you are ready for your FREE in-home estimate, contact A&A Services!