Family owned and operated
100% guarantee on workmanship
More than 30 years of experience
Recent Projects in North Shore
Happy Customers in North Shore
By Sam E.
Somerville, MA
By Trissa
Woburn, MA
By Suzanne M.
Peabody, MA
Roofing and Window Contractor in Salem, Peabody, Marblehead, Medford, Lynn, MA
Transform your home's exterior with quality materials and professional installation
Is your home in need of new roofing, windows, siding or entry doors? If so, A&A Services Home Improvement are the local experts you need! We have been providing high-quality home improvement services in the North Shore area since 1982, and we have the experience and expertise to provide you with a custom solution for your needs.
Whether you need roof repair or replacement or new windows, doors, or siding, we will provide you with top-of-the-line products and expert installation. We go above and beyond to ensure that our customers are happy, and we always guarantee customer satisfaction.
Have questions or want an estimate for your project? Call us at 1-978-741-0424 or click below to contact us and let us know how we can help.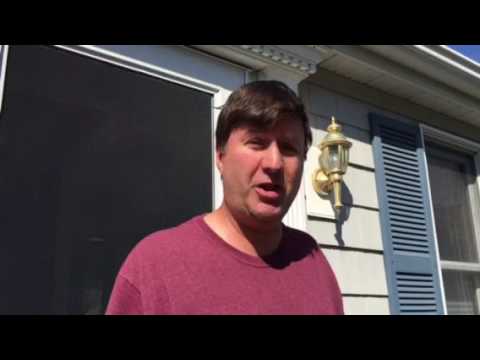 Salem, MA Storm Doors Customer Testimonial
We spoke with recent customers about their experience with our crew during a storm door installation. This...
Watch Video
Video Testimonials
Ensure your home is protected with complete roofing services from a trusted contractor
Every home needs a durable roof to protect it from the elements, which is why A&A Services Home Improvement provides complete roof repair and roof replacement services. We work with manufacturers such as CertainTeed and GAF to ensure that you get the best and most cost-effective products available for your home no matter what type of roofing you choose.
We have solutions for all types of roofing problems, from ice damage to torn shingles to roof leaks. If your roof is severely damaged or past warranty, we also can give you a full roof replacement so that you have a long-lasting roof that looks great and functions perfectly.
Replacement windows offer several great benefits
One of the most popular home improvement projects is replacement windows, which is one of our specialties as a contractor. We offer a variety of window styles to allow you to choose the best design for your home, and we always provide a quality installation.
Replacement windows will do more than just boost your curb appeal, however. They will also help seal drafts to create a more energy efficient and comfortable room, which could save you money on heating and cooling costs. In fact, replacement windows can be one of the most cost-effective home improvements.
Let A&A Services Home Improvement help with all your home upgrades
If you need any roofing, windows, or siding services for your home, call the experts at A&A Services Home Improvement for a fast, effective solution today. We provide the highest quality home improvement services in Massachusetts, and we can give your home the perfect upgrade for your needs.
Contact us today to schedule your no-obligation consultation and estimate in Salem, Peabody, Marblehead or another surrounding area.